An RBIS, founded and ideated this well-known system. At Ralla Bella , inspired by this system, we initiate learning at 2 years and 10 months of age. Under the guidance of special Montessori-trained teachers and enveloped in the warmth of their individual attention, the child will work with stimulating materials, develop concentration and a love for learning
Some salient features of an Ralla Bella Pre-Primary Montessori environment are:
Children are divided into categories like babies, sub-juniors, juniors and seniors depending on their age group.
Each section is called an environment.
It is a multi-age group, based on the Montessori philosophy that older children set an example and often share learnings with their younger counterparts.
The Montessori system develops a sense of responsibility and independence in children.
Activity based learning is the essence of this methodology.
A daily routine of prayer time, brain-gym time, rhyme time, work time and play time, is established right at the beginning of the session.
---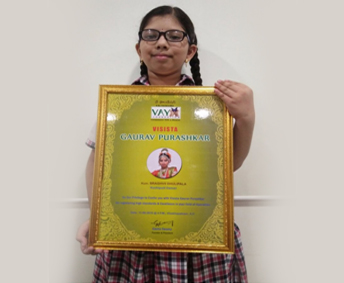 Dhulipala Sraghvii, a student of grade IV, wins Visista Gaurav Purashkar for registering high standards & Excellence in Kuchipudi Dance performance by Vay foundation.
---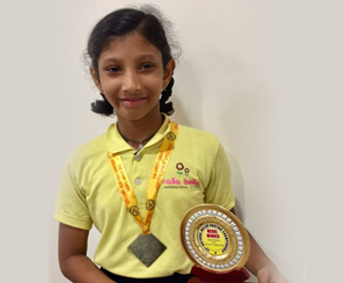 Dontara Greeshma of grade V, bags the Bronze Medal in the 55th National Roller Skating Championship held at Chennai recently. She also bags the gold medal in the open state skating championship for A.P. state held recently in vizag.
---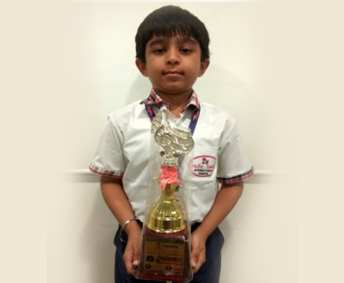 P.Sourya of grade 4, won award at the Symphony music concert at kalabharati auditorium, Vizag for presenting an outstanding performance in instrumental music on the keyboard. The founder of Symphony Musicals, Mr. M. Nagaraju and famous Indian lyricist, Mr. Chandra Bose presented him the award.
---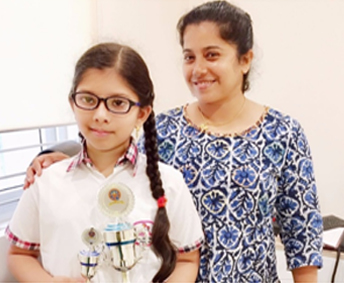 Dhulipala Sraghvii, a student of grade IV, wins trophy for presenting a mesmerizing classical dance performance in Brisbane, Australia at the competition conducted by Queensland State Telugu Association.
---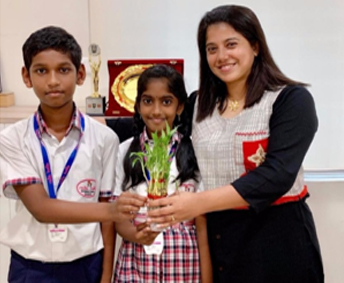 Shasank Paspureddy and Varshini Mungara, students of grade VI participated in APCMCUP 2018 School Games Federation of India Tournament for Foot Ball and Chess under 14. They have qualified in district level and participating in the state level.
---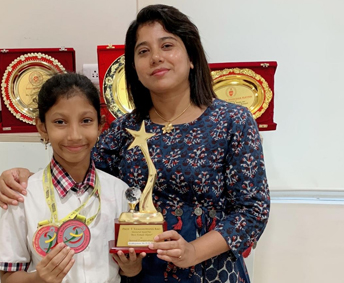 Best female skater, NATIONAL SKATING CHAMPIONSHIP 2018 Dontara Greeshma of grade V of Ralla Bella International School Visakhapatnam has bagged the title of " Best Female Skater" and a Gold medal in the 56th National Roller Skating Championship 2018 where she represented the state of Andhra Pradesh. Roller skating federation of India presented her a trophy as a token of appreciation. Her successful journey in Skating is possible with the help of her coaches Mr.P. Satyanarayana, Mr. K. Chitti Babu and her Parents, Mr.D. Chandra Sekhar and Mrs. D. Sharmila. Mrs. Subha Dalai, Principal of her school applauded her efforts and achievements with felicitating her in the school assembly and she was given a good cash prize from the school management.
AWARDS & ACCOLADES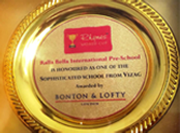 BOTON & LOFTY, LONDON
Rall Bella Intenational Play School is honoured as sophisticated school.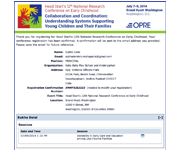 OPRE, Washington DC, USA
RBIS is best in Understanding System Supporting Young Children and Their Families.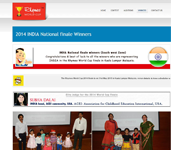 INDIA National Finale Winner
Rall Bella Intenational Play School is India National Finale Winner (South West Zone) in 2014.